Cancelling Your Subscription
Your Loxi account is a monthly subscription that can be cancelled or resumed at any time.
If you're worried about losing your events, we've got your back. All of your published, scheduled and drafted events will remain in your account and simply be hidden from public view along with your calendar.
Before cancelling your subscription, we recommend removing the embed codes you have published on any sites. Those codes will hide the events on the embedded calendar and display a notice to your website visitors letting them know the calendar has become private.
Once you decide to cancel your subscription, you may do so from the Subscription page in your profile settings.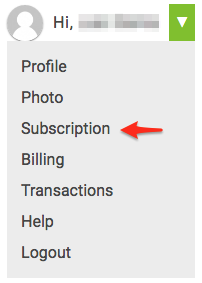 Click the Cancel Subscription link and confirm the cancellation. You will receive an email confirming your cancellation.
Your subscription will remain active until the end of your current billing cycle, at which point you will not be billed again. Once your subscription is inactive, your calendar will be unpublished and your account will revert to trial status. You will not lose your data. Any calendar widgets you have embedded on other websites will hide your events and display sample events.
Caution: We permanently delete any account without an active subscription after 90 days of inactivity. We do this to release calendar URLs to others who might want them as well as to save space on our servers. Be sure to log into your account every now and then after you have canceled your subscription to ensure your calendar and events are saved.

Reactivating Your Subscription
We hold onto your events and calendar settings even when you have canceled your subscription. That means you can resume your subscription at any time and pick up where you left off.
Reactivate your Loxi subscription by logging into your account and navigating to the Subscription page in your profile settings.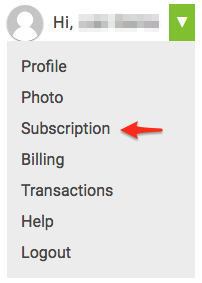 You will be prompted to enter your billing information and, once checkout is complete, your subscription will be reactivated. We'll send you an email confirming the update. Your billing cycle will begin immediately and your calendar and events will be instantly available for public view and embedding.