When you signed up for a Loxi subscription, you provided a credit card to use for your monthly subscription payments.
You can update your card information or add a new card to your account any time on the Payment Method screen of your account settings, which you can access from the user menu.
To update your payment information, from the profile drop-down menu, select Billing.
Click on the Choose another way to pay link.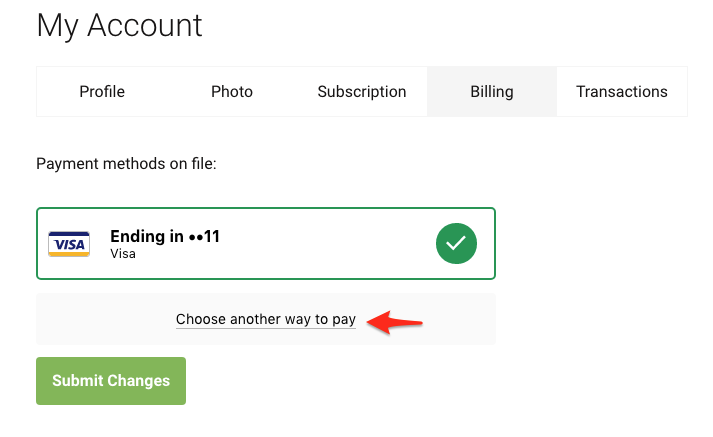 This will reveal a form for you to provide your updated credit card information. Please provide all the information requested by the form, including:
The card number
The card expiration month and year (e.g. 11/17 for October 2017)
The card CVC number, which is a 3-digit number on the back of VISA, MasterCard and Discover branded cards. If you are using American Express, then it is the 4-digit number located on the front of the card.
Once your information has been updated, click the Submit Changes button and the updated information will be saved. You will also receive an email confirming the change.