The quick answer is that you or someone in your organization signed up for our services.
What is Loxi?
Loxi is an online calendar that allows you to manage events from a central account and embed your calendar on any website. It's a useful and effortless way to publish and promote events.
Loxi was created in 2017 by The Events Calendar, a group of passionate designers, developers, thinkers and tinkerers.
What is the charge for?
Loxi requires a subscription that unlocks access to the ability to publish events, manage calendar settings, and embed the calendar on a website. That subscription is billed monthly for one single low price and renews automatically at the start of each billing cycle.
Who signed up for this?
If you do not recall signing up for a Loxi account yourself, then please ask others on your team or in your organization. Loxi does require a credit card number during sign-up, so a good place to start is with anyone who may have access to your credit card number.
If you cannot find out who signed up for the account, contact us at our Help Center and we would be happy to work with you to verify the charge and provide you with account information that may help determine who signed up for the account.
---
Where can I get a receipt?
You can find a list of all your past orders on the Transactions page of your Account settings. To see past orders, log in to your account and click the Transactions link in the Account menu.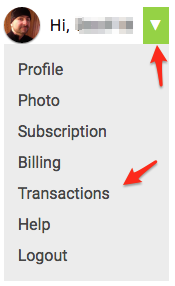 ---
How do I cancel my account?
Loxi accounts are subscriptions that can be cancelled at any time.
To end your subscription:
Log in to your account
Go to the Subscription page of the Account drop-down menu
Click on the Cancel Subscription link to cancel the subscription
Of course, you will still be asked for a confirmation first. You know, just to be extra sure.
If you clicked on the link by accident, this is your chance to escape unharmed. Click on the Nevermind, I don't want to cancel link. But, if you are sure about this, simply click on the Cancel Subscription button.
Your subscription will expire at the end of the billing cycle and we will not bill you again.
As a side note, we are always sad to see our customers go. Please reach out to us to let us know what did not work for you. We have found this to be the best way to improve on our services.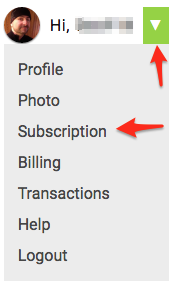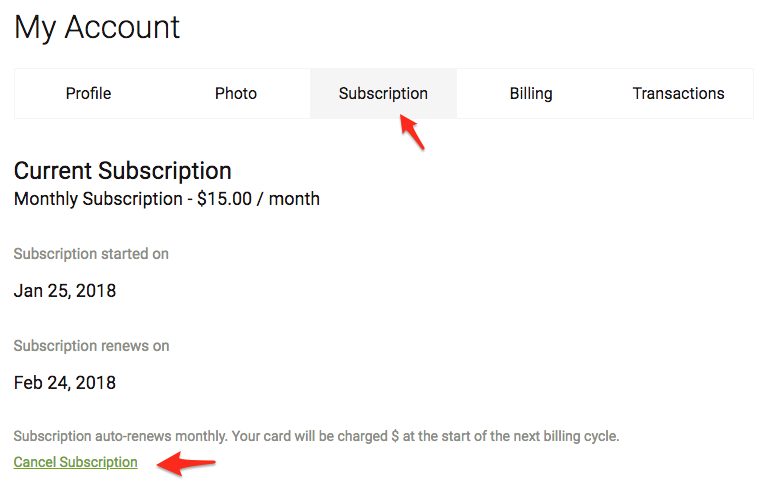 Pro tip: You can reactivate your subscription at any time to regain access to your calendar and events.